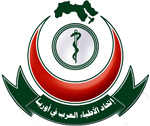 Under
The Patronage of Minister of Health
Hashemite Kingdom of Jordan
H.E. Dr.Abdellatif Woreikat
5th Joint International Medical Conferences
DAAD summer school
Amman- Jordan
30th Sept. – 6th Oct. 2012
28 September 2012
Dear Colleague
Under the patronage of His Excellency Minister of Health, Hashemite Kingdom of Jordan, the 5th Joint International Medical Conferences and DAAD Summer School will be held on 30th Sept.– 4th Oct. 2012, Jordan, The scientific program will be held at in the capital, Amman. Also well be given the opportunity to visit other sites of interest around Medical Services and Universities in Jordan.
Our aim is to facilitate knowledge and communication across specialties and among concerned professionals or scholars who have a scientific interest in medical research and allied fields, to provide an opportunity to exchange experience in the field of innovative technologies in medicine, also to bring together many doctors from all over the World, and to present the latest advances in contemporary
This conference is multidisciplinary and open to all branches of medicine, in order to bring together many doctors from all over the world. The agenda of the scientific program and the workshops, which take place over three full days, were finalized according to applications to present received from speakers on the latest advances in contemporary medicine. During the remaining time, an exciting program of social and cultural events and entertainment has been scheduled.
On behalf of the University Hospital of Erlangen / Germany, German Academic Exchange Service (Medical Program), Arab-German Medical Alumni Network (AGMAN), and The Arab Medical Union (ARABMED), I would like to invite you to attend the conference and the workshop
We would like to thank all members of the scientific and organizing committee for their endless and dedicated efforts. Last but not least, thanks are due to all the speakers and participants who have submitted their work, and to all our delegates who are behind the success of this scientific gathering.
We sincerely hope that our scientific program meets your expectations, and lives up to the standard of the four preceding successful conferences. We look forward to a stimulating meeting and once again welcome all of you warmly to Amman.
Our best wishes for a rewarding scientific conference.
Yours faithfully,
Dr. Faidi Omar Mahmoud
Dr. Samir Quawasmi

President of the Meeting

President of ARABMED in Europe ..................

Chair of Local Organization

Representive of ARABMED in Jordan