Unter the Patronage of
Ministery of Health-Spain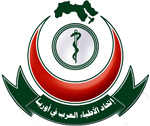 27th Annual Meeting of ARABMED in Europe
1st Annual Meeting of ARABMED in Spain
Dear Colleagues,
In the name of the Arab Doctors' Association in Europe (ARABMED) and the Organizing Committee of the 27th Congress of ARABMED, we invite you to participate in the Annual Congress held in Madrid ARABMED 28 to October 30, 2011.
This Congress is the largest gathering of European Doctors of Arab origin, and is aimed at general practitioners, specialists, nursing professionals, students and other health professionals interested in the exchange of experiences between Europe and the Arab world in different fields Health and Prevention and Health Promotion. The program includes several tables that review the latest advances in Cardiology, Ophthalmology, Metabolic Diseases and Surgery, as well as aspects of Injury Prevention, in this case specifically directed to the Traffic Medicine, Interdisciplinary and Intercultural Dialog /Global  Science/. Besides the purely scientific interest, the Congress ARABMED mean a forum for communication between health professionals of Arab origin who work in different parts of Europe and the United States and whose experiences can be of great applicability in many emerging and developing. Your presence here will enrich the objectives of the meeting, and will enhance your professional and personal background to understand and share these days with colleagues from other countries and cultures. Spain will, again, meeting of cultures and scientific meeting in a different and rewarding conference for all those who believe in health as a way of uniting people and equality among citizens.
We are extremely honoured by the Patronage of Health Ministry. On behalf of the Arab Medical Union in Europe, I extend our sincere thanks to Prof. Dr. Juan Carlos Gonzales Luque, the Medical Adviser Spanish Traffic Medicin Association SEMT and Dr. Bahjat Assaf, President of Confrence in Madrid, and the representatives of the Ambassadors Arabic Countries. We would also like to thank the members of the scientific and organizing committee for their hard work. Last but not least, thanks are due to the participants from Arab countries and all presenters who have submitted their work and to our delegates who are behind the success of this scientific gathering. A warm welcome to all of you and best wishes for an exciting conference!
| | |
| --- | --- |
| | |
| President of ARABMED in Europe | President of the meeting and representative of ARABMED in SPAIN |