30th Annual Meeting of ARABMED in Europe
2nd Annual Meeting of ARABMED in Italy
17 - 19 October 2014
Invitation
---
Dear Colleagues, 
On behalf of the ARABMED in Europe, and the Organizing Committee of the 30th Congress of ARABMED and the 2ed Annual Meeting of ARABMED in Italy, to welcome you here in the Italy capital Rome from 17 -19 October, 2014. The scientific programme will be held at the Radisson Blu es. Hotel, Rome
Our aim is to facilitate knowledge and communication across specialties and among concerned professionals or scholars who have a scientific interest in medical research and allied fields. We aim to provide an opportunity to exchange experience in the field of innovative technologies in medicine, to bring together many doctors from all over the world, and to present the latest advances in contemporary medicine. 
This conference is multidisciplinary and open to all branches of medicine, the scientific program which will cover two full days in 6 sessions with oral presentations. The sessions cover a wide range of topics also focus on:
Paediatric, Urology, cardiology Infectious Diseases , Orthopaedic and Internal Medicine, Roles of Arab Migrant Health Professionals in reinforcing the health sectors in the Arab States and Medical Ethics
The standing committee of the conference looks forward to welcoming a wide range of delegates from 12 countries across Europe, Middle East and Gulf States attending the 30 Medical Conference. 
ARABMED in Europe would like to acknowledge and thank all partners, supporters and contributors for your participation in this significant conference. We are extremely honoured by:
Prof. Sabri Shamsan Hassan, Chair of Local Organization  in Italy, Arabmed Country representatives (Italy, Austria, France, Ireland UAE Jordan…)
We would like to thank all Speakers, members of the scientific and organizing committee for their endless and dedicated efforts.
Last but not least, thanks are due to all the participants who have submitted their work from Europe Arab Country, organizing Company of Sponsors and to all our delegates who are behind the success of this scientific gathering.
We sincerely hope that our scientific program meets your expectations; we look forward to a stimulating meeting and once again welcome all of you warmly to Rome
Our best wishes for a rewarding scientific conference. 
Yours sincerely 
For more information please read the scientific Program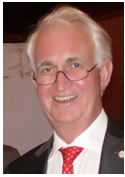 Dr. Faidi Omar Mahmoud 
President of ARABMED in Europe